See One Direction's Enormous 'Where We Are' Tour Stage! [PHOTOS]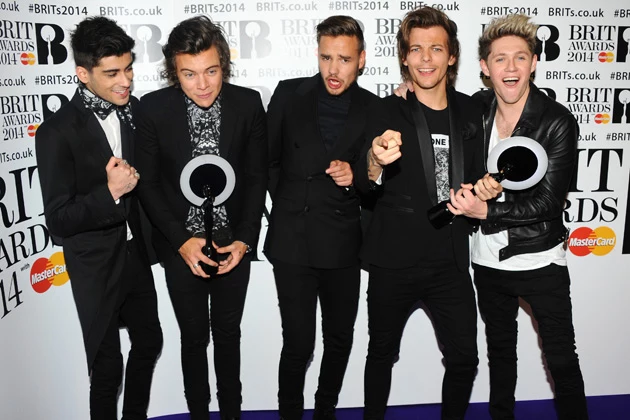 One Direction is kicking off their 'Where We Are' world tour this Friday (April 25) in Colombia, and it is going to be huge — literally. Directioners, you absolutely have to check out the below pictures of the stage. It's enormous!
Earlier this month, Niall Horan teased the enormity of the stage on Twitter, writing:
you guys are gona get a serious shock when ya see the stage for the tour! it's absolutely huuggggeeee

— Niall Horan (@NiallOfficial) April 1, 2014
And now, Directioners can see first-hand the size of the stage themselves, as one lucky fan posted several pictures of the looming platform on Twitter. The stage's incredible size will no doubt give Niall, Harry, Zayn, Louis and Liam plenty of room to perform — and hopefully even pull off some crazy onstage antics.
The guys of 1D are set to play stadiums all across South America, Europe and North America during their spring/summer tour. But despite the enormity of the stage (and not to mention the enormity of their success) they are just regular, every day kind of dudes — at least according to Ryan Tedder.
"It sounds completely generic to say, but I'm always impressed or extremely happy when I end up in the same room with a band who are at the stage of nuclear explosion in their career and they're so normal it almost turns you off," the OneRepublic frontman recently told UK's The Guardian of the band. "Like, 'How are you not more messed up right now? I'm looking for syringes, where are they?'"
Check out the photos of One Direction's 'Where We Are' tour stage below:
This is the stage @onedirection will be using on the WWA tour. It's huge! Who's excited? #WWATour pic.twitter.com/W6AMMAHPiI

— WWA TOUR 2014 (@1DTourAlerts) April 23, 2014
The stage for the WWA tour!!! – E pic.twitter.com/lHZf5334XD

— 1D Updates ✌ (@1DMeetTeam) April 23, 2014

Source:
See One Direction's Enormous 'Where We Are' Tour Stage! [PHOTOS]